NEC Visiting Fellow | in conversation
In Spring 2019, A new Earth conversation hosted climate activist Tim DeChristopher as our inaugural NEC Visiting Fellow. Over the course of two public dialogues, he spoke with Terry Tempest Williams (naturalist and citizen writer) and Susi Moser (climate communications expert) on the question How do we live now with what we know about the climate?
These conversations took place on March 28th and April 4th, 2019.
We invite you to view the recordings below.
---
About the speakers: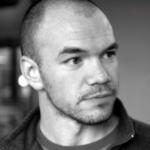 Tim DeChristopher, as Bidder 70, disrupted an illegitimate Bureau of Land Management oil and gas auction in December of 2008, by outbidding oil companies for parcels around Arches and Canyonlands National Parks in Utah. His actions and 21 month imprisonment earned him a national and international media presence, which he has used as a platform to spread the urgency of the climate crisis and the need for bold, confrontational action in order to create a just and healthy world. Tim used his prosecution as an opportunity to organize the climate justice organization Peaceful Uprising in Salt Lake City. Tim is a Co-Founder of the Climate Disobedience Center, and after graduating from Harvard Divinity School, continues the work to defend a livable future.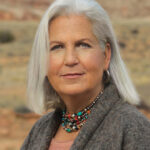 Terry Tempest Williams is the author of sixteen books, including the environmental literature classic, Refuge: An Unnatural History of Family and Place; The Hour of Land: A Personal Topography of America's National Parks, a New York Times bestseller; and her latest book, Erosion: Essays of Undoing. She is a recipient of a Lannan Literary Award and a Guggenheim Fellowship in creative nonfiction. In 2019, Terry Tempest Williams was given The Robert Kirsch Award, a lifetime achievement prize given to a writer with a substantial contribution to the American West. She is a member of the American Academy of Arts and Letters and is currently writer-in-residence at the Harvard Divinity School. She divides her time between the red rock desert of Utah and Cambridge, Massachusetts.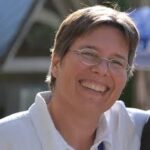 Susi Moser, Ph.D., works as an independent scholar and consultant on social science questions related to climate change. She is also Affiliated Faculty in the Department of Landscape Architecture and Regional Planning at the University of Massachusetts-Amherst and a Research Faculty in the Environmental Studies Department at Antioch University New England. She has also served as a Research Scientist at the National Center for Atmospheric Research; was a staff scientist for climate change at the Union of Concerned Scientists; and a research fellow at Harvard's Kennedy School of Government and at the Heinz Center in Washington, DC. She specializes in issues of climate communication and social change, adaptation and other responses to global warming, and improving the interaction between science and policy. She contributed to several IPCC assessments and served on the third U.S. National Climate Assessment, for which she co-lead the coastal chapter. She co-edited the anthologies Creating a Climate for Change and Successful Adaptation to Climate Change and has published more than 80 articles and chapters.
---
This event series was highlighted in ClarkNow:
Clark events to probe issues of climate change | March 21, 2019