Council on the Uncertain Human Future
The UHF Council practice is a foundational aspect of the NEC. This process of intentional reflection allows us to sit with gravity of the climate challenge, build community, and imagine where we might go from here.The original UHF Council was convened as a sustained conversation among twelve distinguished scholars and artists with expertise on and commitment to the future of the planet and humanity in relationship to climate change and environmental degradation. It took place at the Higgins School of Humanities, and was funded by the Mellon Foundation and the Kaiser Family Foundation. You can learn more about the original Council
here
, and
A Guide to Convening a Council
is available.
NEWS OF THE COUNCILS
University of Edinburgh UHF Council is launched
A Council on the Uncertain Human Future is being held at the University of Edinburgh over the winter and spring of 2016. Convened by Pauline Phemister and Wallace Heim, it is hosted at the Institute for Advanced Studies in the Humanities (IASH). The Council members include distinguished humanities scholars, social scientists, and artists, many with an interdisciplinary focus.
The Council will convene in three sessions (January, April and June 2016). Further information on the participants and process can be found on their website at uncertainfutureedinburgh.weebly.com.
Original UHF Council holds reunion and shoots film
In mid-February 2016, nine members of the first UHF Council met for three days at La Mesita Ranch (on the Pojoaque Pueblo north of Santa Fe) for a reunion session. The work of the session built on their conversations and collaborations over the last two years. The Council sessions were filmed in their entirety by documentary filmmaker Nara Garber, and a short film about Council and the climate crisis will be developed from the footage this summer. In addition, recordings of the full sessions will be posted on this website.
A Reader for the Uncertain Human Future, an anthology of writings by Council members and others, will be forthcoming later this year.
Clark Faculty UHF Councils
COUNCIL #1 Ten faculty members convened in three sessions in the winter of 2015 to ask: What is taking place in the biosphere, and why? What are the implications for humans and the Earth? How do we wish to conduct ourselves in the face of grave danger and uncertainty?
Members include Dianne Rocheleau, Walter Wright, Anita Fabos, Cindy Caron, Ken MacLean, Jody Emel, Barbara Goldoftas, Sarah Buie, Ellen Foley and Amy Richter.
COUNCIL #2
Twelve faculty addressed the Council questions in the winter of 2016.
Members include Ed Carr, Usha Iyer, Steve Levin, Tony Bebbington, Deb Robertson, Sheila Onzere, Sarah Buie, Ellen Foley, and Amy Richter.
COUNCIL #3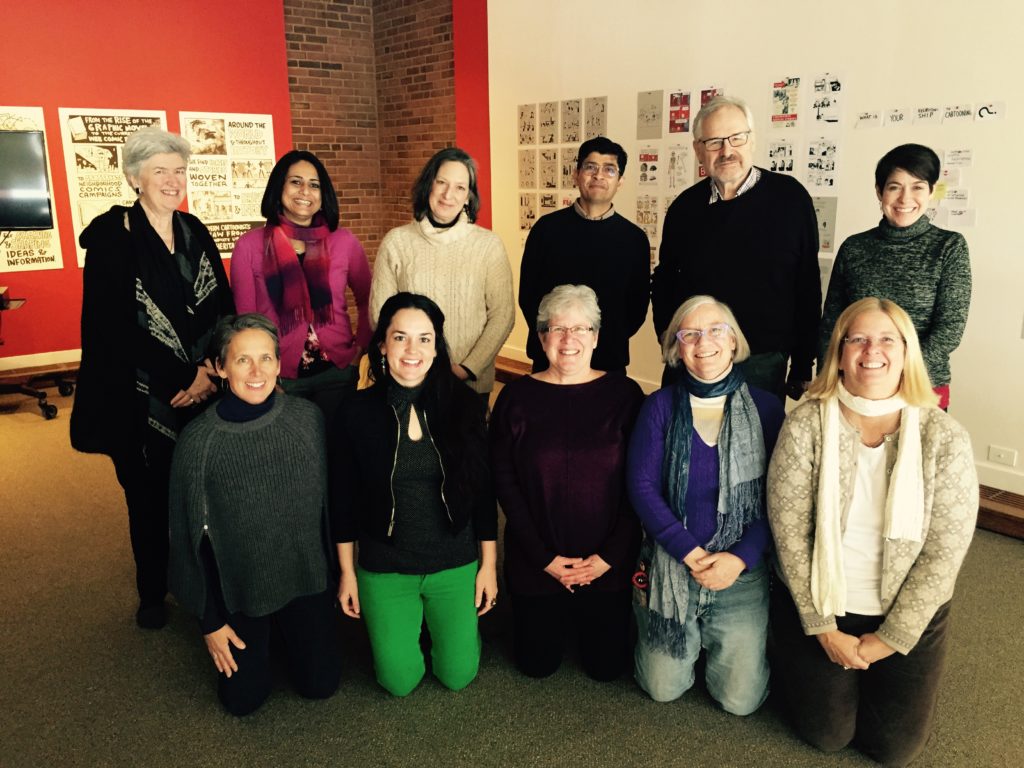 Eleven members of faculty and staff gathered in winter 2017 for a third Council at Clark University.
Members include Amy Wynne, Amber Murrey, Deb Robertson, Rachael Shea, Dana Bauer, Amy Richter, Walter Wright, Srini Sitaraman, Jenny Isler, Rinku Roy Chowdhury, and Sarah Buie.
ONE DAY COUNCILS
We hope to offer one-day Councils this spring. Please let us know if you are interested in participating.
Student UHF Councils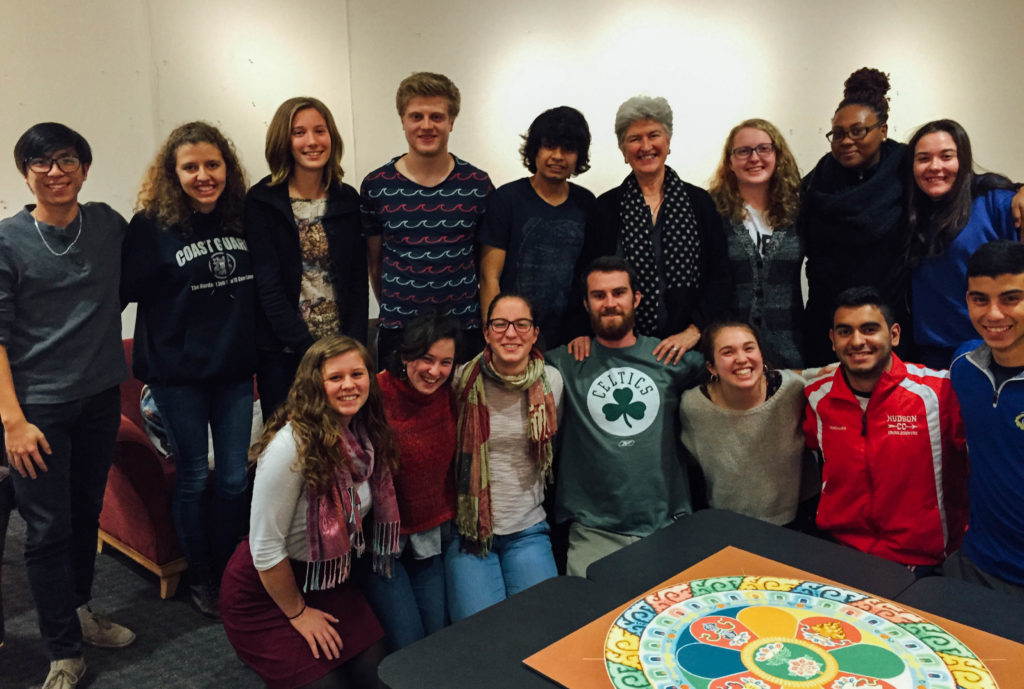 Students in ARTS 204 Sacred Space (an FYI course) participated in a Council in the fall of 2015; the NEC student staff also participated in their own Council process. A team of student conveners will help to plan and facilitate Council sessions throughout the Climate Teach-in on March 23.