Extractives and GIS
Solar Panel Fields and Forest Loss in Massachusetts/
Uganda-Tanga Crude Oil Pipeline Potential Impact
FRIDAY, SEPTEMBER 25 at 4:00 pm | Zoom
Join Professor John Rogan in this presentation about the application of GIS and remote sensing to assess the actual and potential impacts of extractive industries on habitat and human livelihoods.
---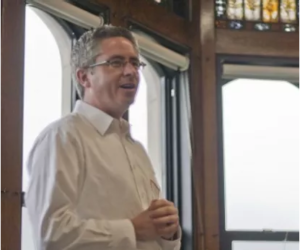 John Rogan is a Professor of Geography specializing in landscape ecology, fire ecology, optical remote sensing and GIScience. Recent research projects have involved monitoring land cover change in California using remote sensing date, mapping wildfire burn severity in southern California and southeastern Arizona, and mapping forest types in Massachusetts using multi-season Landsat data.
---
This event is organized by The Clark Center for the Study of Natural Resource Extraction and Society (Extractives@Clark), with support from A new Earth conversation.