Climate Change Teach-In 2016
The second Climate Change Teach-in at Clark was held on March 23, 2016. Over five hundred members of the community participated in 45 sessions organized in three sessions around the questions: What is changing and why? How do we choose to respond? What's next?
A keynote talk by Naomi Klein in late February led off the conversation, and was followed by a panel conversation by members of the faculty and University President David Angel. A campus-wide Council session took place mid-afternoon.
TEACH-IN SCHEDULE
A full schedule of the day's events can be viewed here.
TEACH-IN KEYNOTE NAOMI KLEIN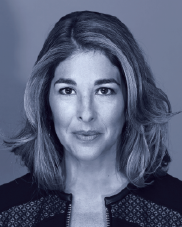 This Changes Everything Capitalism v. the Climate
Naomi Klein, author, journalist and activist
February 26, 2016
A Presidential Lecture
For Naomi Klein, the climate crisis challenges us to abandon the free market ideology of our time, restructure the global economy, and remake our political systems. Either we embrace radical change ourselves or radical changes will be visited upon our physical world. The status quo is no longer an option. Can we pull off these changes in time? Nothing is certain, except that climate change changes everything.
Watch a full recording of the lecture here:
Naomi Klein is an award-winning journalist, syndicated columnist and author of the New York Times and #1 international bestseller, The Shock Doctrine: The Rise of Disaster Capitalism. She is a member of the board of directors for 350.org.
Co-sponsored by The Office of the President, Clark Student Council, IDCE, Mosakowski Institute for Public Enterprise, George Perkins Marsh Institute, Higgins School of Humanities, Graduate School of Geography, and A new Earth conversation.