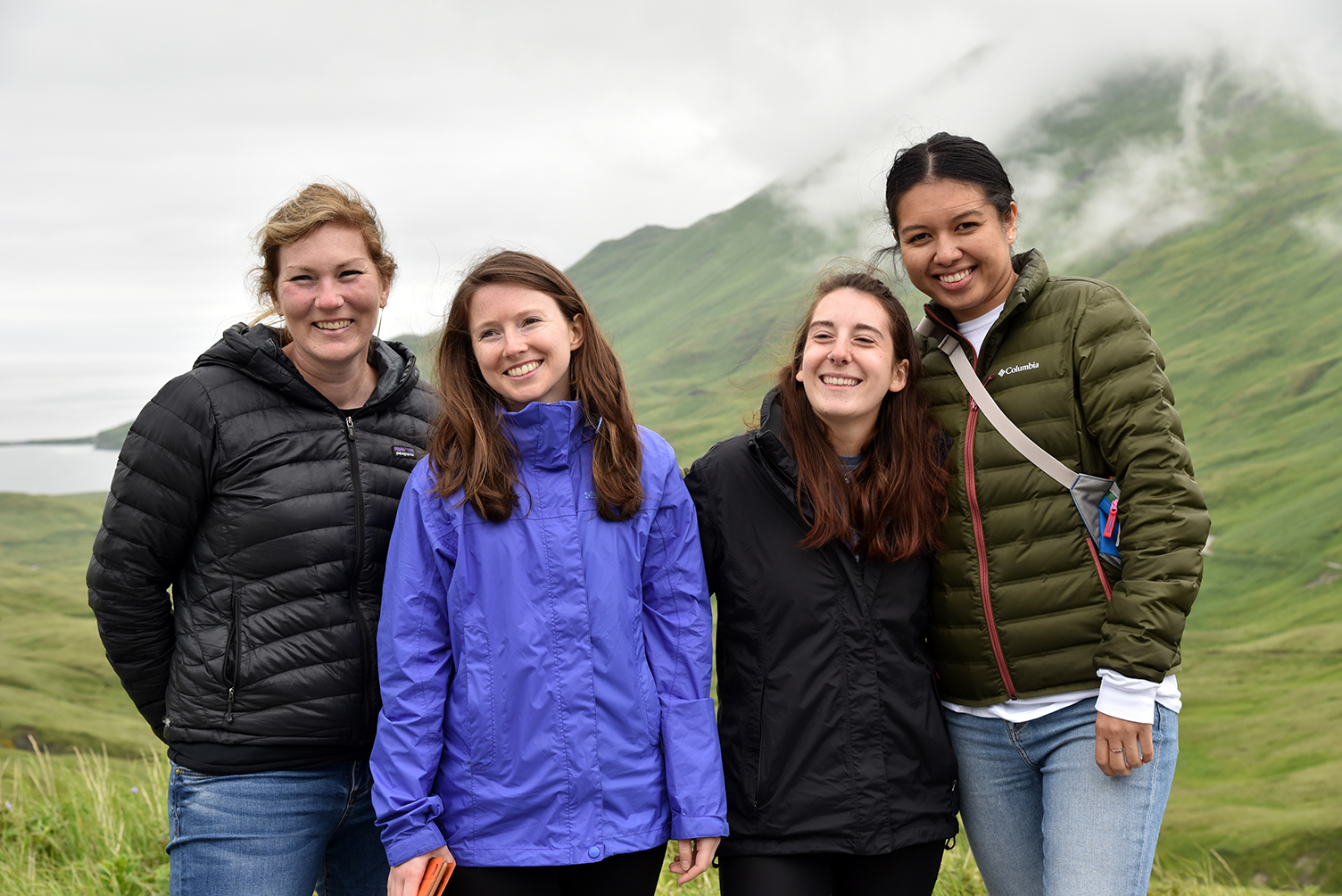 Observing Ecological Shifts in a Warming Arctic
Karen Frey | Associate Professor of Geography | Graduate School of Geography
The Pacific sector of the Arctic Ocean is experiencing major reductions in sea ice and increases in seawater temperatures. One of the key uncertainties in this region is how the marine ecosystem will respond to seasonal shifts in the timing of spring sea ice retreat and/or delays in fall sea ice formation. Climate change is already causing shifts in the type and abundance of species living in these marine ecosystems, with many species migrating northward as climate continues to warm. These changes have profoundly impacted species higher up in the food chain, including seabirds and marine mammals such as walruses, ice-associated seals, whales, and polar bears. Several "hotspot" sites across the region have been identified as particularly important for biological activity and are now known as Distributed Biological Observatory (DBO) sites. I have been funded by the National Science Foundation since 2013 to undertake research related to understanding the impacts of climate change on these DBO sites. Each year since 2013, my students and I have traveled up to the Bering and Chukchi seas on the Canadian Coast Guard Ship (CCGS) Sir Wilfrid Laurier to undertake field sampling in each of the DBO sites. We use our collected data to continue building a time series documenting change throughout the region in order to better understand the impacts of climate warming on these marine ecosystems.
This year in July 2019, I traveled to the Arctic with undergraduate student Sophie Spiliotopoulos ('20, Geography/French) and Geography Ph.D. students Luisa Young and Clare Gaffey to continue building this understanding of the profound impacts of climate change on the marine ecosystems of the Bering and Chukchi seas surrounding Alaska.
The following are some of their reflections and field notes on the experience.
Learn more about Karen Frey's work with the Polar Science Research Laboratory on their website, or by following them on Instagram.