How do soundwalks engage communities?
What is a soundwalk?
How can we ( as artists, social scientists, researchers, naturalists, chroniclers, environmentalists, and critical citizens) actively respond to our soundscape, connecting it with global concerns for a better world?
In this talk, composer and scholar Norman Long will prepare participants for an actual soundwalk through the Main South neighborhood as part of Listening in Nature week. He will explore how the community can understand their sonic environment through the practice of soundwalking and understanding acoustic ecology. This lecture will address how soundwalks activate a city's more vulnerable and underserved communities; what artists can offer communities through soundscape awareness; historical and cultural immersion through sound; and how the existing soundscape reveal the personal narratives of a space.
MONDAY, SEPTEMBER 21 at 7:00 pm | Zoom
Use this link to join the webinar at 7pm EDT: https://clarku.zoom.us/j/97503100107
(Webinar ID 975 0310 0107).
Watch the recording on the Clark video archive.
Co-sponsored by the Higgins School of Humanities and A new Earth conversation.
---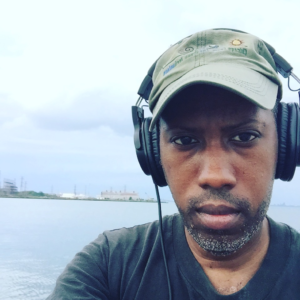 About Norman Long

Norman W. Long is an artist/composer. His practice involves walking, collecting, performing and recording to create objects, environments and situations in which he and the audience are engaged in dialogues about memory space, value, silence and the invisible. He earned a Master's Degree in "New Genres" while attending the San Francisco Art Institute and Master's of Landscape Architecture degree in 2008 from Cornell University.
In 2008 Norman relocated to Chicago where he has performed and exhibited at spaces including the Experimental Sound Studio, Kavi Gupta Gallery, Harold Washington College, Chicago Artists Coalition Gallery, Links Hall, and the Arts Club for the 2015 Chicago Humanities Festival.
---
Learn more about soundwalks