Decolonizing our Hearts, Minds, and Movements
WED February 12  | Traina Center for the Arts

This one-day workshop with Sherri Mitchell offers a glimpse into the work required to decolonize our hearts and minds. Participants will gain an understanding of how colonization has impacted our thinking and the ways that we engage one another and the world around us. We will look at the illusion of separation; use of language; our relationship to the sources of our survival; ritual and ceremony; economy and ecology, and states of dependence. We will also explore the divisions and biases that have been built into our societies and ideologies, and how those biases have informed our history, shaped our contemporary societies, and prevented us from joining our movements.
Sherri Mitchell attorney, writer, teacher and activist, Penobscot nation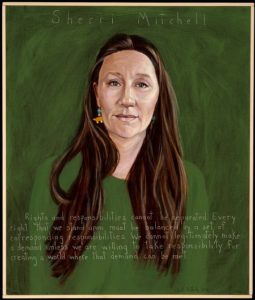 Sherri was born and raised on the Penobscot Indian reservation (Penawahpskek).  She speaks and teaches around the world on issues of Indigenous rights, environmental justice, and spiritual change.
She received her Juris Doctorate and a certificate in Indigenous People's Law and Policy from the University of Arizona's James E. Rogers College of Law. She is an alumna of the American Indian Ambassador program, and the Udall Native American Congressional Internship program.